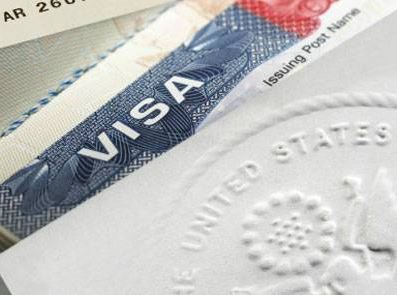 About the H-1B
The H-1B is a Visa permit issued by the US government for high-skilled immigrants. This kind of Visa must be company-sponsored (an individual person cannot apply alone), and typically, companies request this kind of visa for international students that have been working for them for a while, or for bringing a high-skilled professional from abroad.
The rules
Annually, the US government issues 85,000 permits, broken down in the following categories:
Regular H1B Quota : 65,000
H1B Masters Degree Quota ( only US Degrees) : 20,000
Frequently, the number of subscriptions exceeds the number of available visa, in which case a computer generated random selection/ Lottery is conducted by the United States Citizenship and Immigration Services (USCIS). In 2015, whopping 172,500 applications where received.
The issue
According to a draft legislation put forward by Chuck Grassley, a Republican Senator and Dick Durbin, a Democrat, the visas, originally designed to help companies fill critical skills gaps, have been used by Indian information technology firms to send thousands of engineers and programmers to the U.S. to work. Allegedly, these companies are bringing inexperienced professionals from abroad, paying them lower wages and benefits, and dismissing U.S. citizen professionals.
Allegedly, the outsourcing companies dominate the visa program by flooding the system with applications, granting them thousands of visas. From the top 20 companies granted visas in 2014, 7 are outsourcing firms based in India. The top two are Unisys and Tata Consultancy Services, which earned 5,650 and 3,454 visas, respectively.
The reform Bill
According to the draft legislation put forward by the two Senators, Any company with more than 50 staff won't be able to hire H-1B-visa holders if more than half of their employees already hold skilled-worker permits.
The bill gives the Department of Labor enhanced authority to review, investigate, and audit firms to make sure they are sticking to the rules. It would also penalize fraudulent or abusive conduct. Firms would need to provide records on H-1B and L-1 holders, including wage data, worker education levels, place of employment and gender. Any employer with more than 100 employees and 15% of them on H-1B visas will be audited every year to make sure they are complying.
In addition, The new bill proposes allocating the work permits on merit to the top foreign students at U.S. universities and giving a leg up to those who hold more advanced degrees, earning higher wages and with the most valuable skills.
If the proposed law is passed and an employer is found to violate the terms of it they must pay a fine of between $5,000 and $25,000 for each violation and will be liable for any employees harmed by the violation through lost wages or benefits. The company will not be able to ask to employ another overseas skilled worker for at least a year.
Sources:
.
12,620 Comments